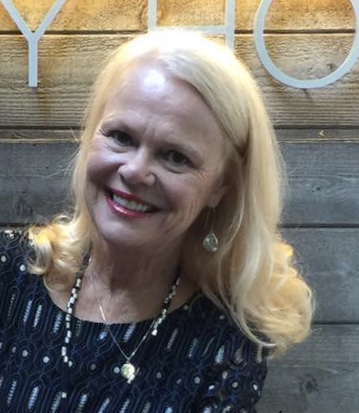 Constance Marie Fanning, age 65, died on July 8, 2019, at the Mayo Clinic in Jacksonville, Florida, after an epic struggle with renal clear cell carcinoma. She held the upper hand against the disease for nearly two decades. Connie's medical resilience was chronicled in medical journals, and many of her attending physicians were in awe of her "against-the-odds" survivorship. She was known for being a cheerful, generous, and uplifting spirit, who refused to let cancer steal her passion for life.
Connie was born on September 2, 1953, in Detroit, Michigan, to the late William and Rosemarie Sloat. After her family relocated to Tennessee, Connie attended and graduated from Tullahoma High School in Tullahoma, Tennessee. Subsequently, she married her high school sweetheart, the late Toby S. Fanning, at St. Paul the Apostle Catholic Church in Tullahoma. Connie graduated from the University of Tennessee, Knoxville, in 1975, with a degree in deaf education. She later earned her master's degree from Austin Peay State University in Clarksville. Teaching was Connie's lifelong vocation. She influenced many students and families in the deaf/hearing-impaired and special education communities throughout Tennessee. Connie was adored by both her students and colleagues. Although her achievements and accolades are numerous, none are greater than the many lives she changed over the course of her four decades in education.
Connie was a nurturing mother, devoted Nana, caring sister, niece, mother-in-law, aunt, cousin, and friend. Her faith in Jesus Christ and strength of will were an inspiration to many. She was raised in a large Catholic family but was a member at First Baptist Church Hendersonville in recent years.
Connie is survived by her two children: Liberty Lander (Mike Perez) and Toby Fanning, Jr. (Kristen); grandchildren, Aubrey, Koen, Kya, Araceli, and Ava Kate; siblings, William F. Sloat (France) and Karen M. Sloat; and several nieces and nephews. She is also survived by her close companion of 15 years, Phil Chandler.
A celebration for Connie's life will be held Saturday, July 20, 2019, from 2 to 4 o'clock in the afternoon at Bluegrass Yacht and Country Club in Hendersonville, Tennessee. A private graveside service for family will follow.
In lieu of flowers, please consider a donation to Action to Cure Kidney Cancer. Donation information can be found online at: https://www.ackc.org/donate/