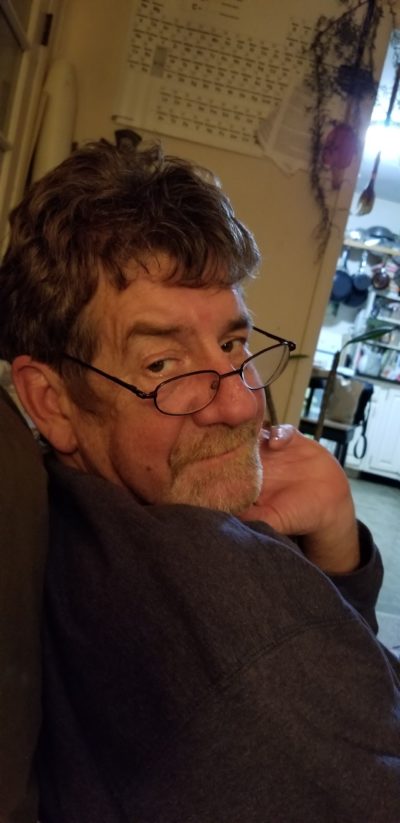 Allen Ernest Ball, age 62 of Hendersonville, passed away on July 4, 2019.
Mr. Ball was born on August 31, 1956 in Fort Walton Beach, Florida to the late Allen Langdale Ball and Margaret Rose Hill Ball. Allen was a master paper hanger and painter who took pride in being the owner of Ball Paper Hanging and Paint. He had a passion for astronomy and was the past President of the Cumberland Astronomical Society. Allen enjoyed listening to and playing music. He was a nature lover who adored camping, fishing and plants.
He is survived by wife of 21 years, Misty Endsley-Ball; daughters, Jennifer (Chris) Smith, Jessica (Brent) Corrad, and Julia (Peter) Matteson; grandchildren, Caleb Smith, Anna Smith, Lucy Smith, Jones Corrad, and Elijah Matteson; mother, Margaret Rose Hill Ball; brother, John (Cheryle) Ball; sister, Linda (David) Whisennant; nieces, Amanda (Rob) Clancy and Rachel Whisennant; father and mother in-law, Mike and Linda Houchard; Misty's siblings and their families; and special friends, Frank and Beverly Coley.
Celebration of Life Service will be held on Sunday, July 7, 2019 at 2 p.m. in the chapel of Family Heritage Funeral Home. Visitation will be on Sunday, July 7 from 1 p.m. until service time at 2 p.m.
You can honor Allen by paying it forward, doing a kind deed, or reaching out to someone to whom you've not spoken. In lieu of cut flowers, because of Allen's love for plants, the family requests live plants be sent.
Online condolences may be submitted at familyheritagefh.com.  Family Heritage Funeral Home has been honored with arrangements.